1618 Mechanical Street
SUNBURY
Simple because of the stylish and uncomplicated interior that embraces open plan living, natural light and an intelligent use of space. Brilliant because all of this has been achieved within a two storey design ideal for a 10 metre wide block. Its bold exterior is the first indication that the Empata is one of a kind. Inside the experience continues, with its awe-inspiring entry punctuated by a light filled void and cleverly positioned staircase. Featuring four bedrooms, a beautifully appointed powder room, and a refreshing alfresco area, this home manages to have it all.
Details
Exterior length
21,830 mm
Floorplans
Download Floor Plans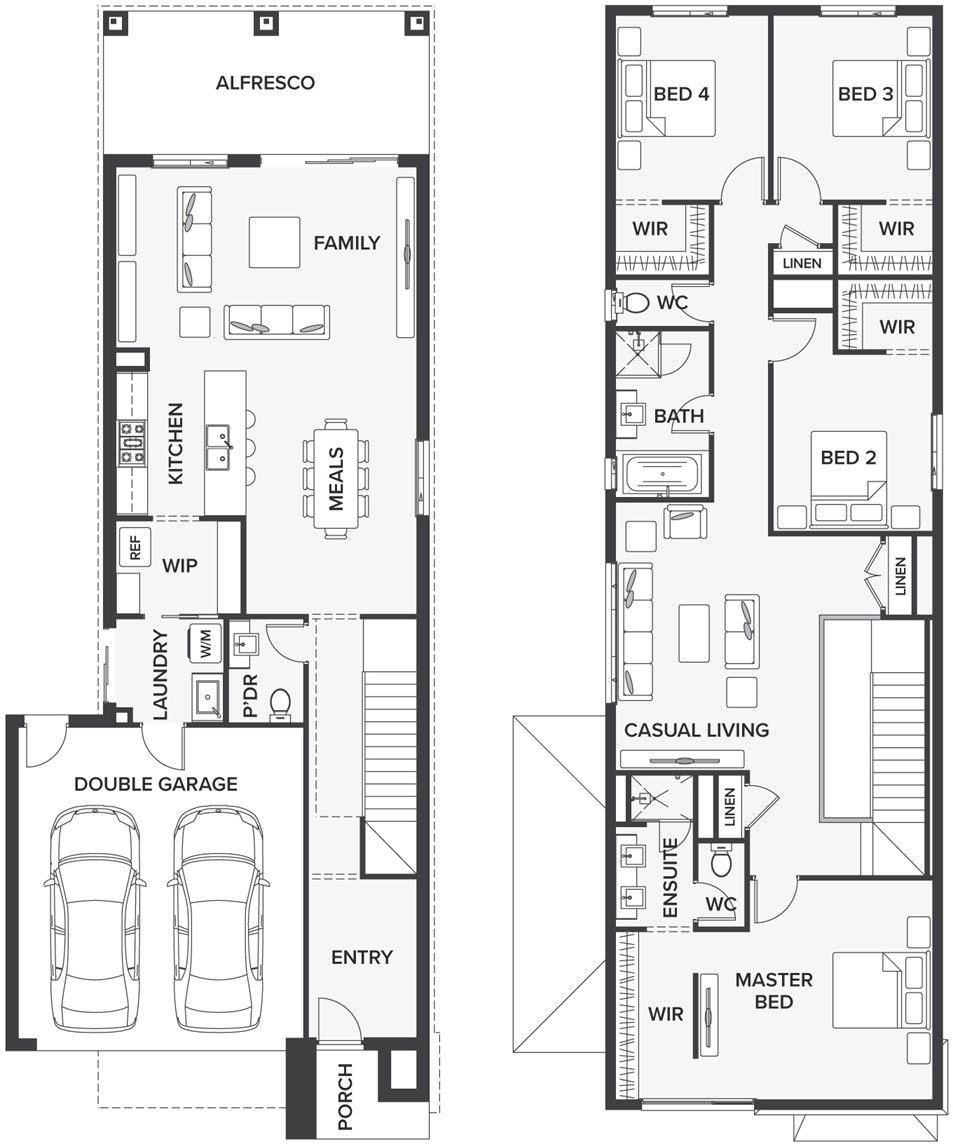 Floorplans and facade designs are exclusively owned by Mahercorp Pty Ltd and cannot be reproduced or copied in any form. Please refer to Terms of Use for details.
*Package price is based on the standard floorplan and facade. Mahercorp Pty Ltd reserves the right to change prices/promotions without notification and is subject to developer's design review panel final approval. Package price is based on builder's preferred siting. Images are for illustrative purposes and are to be used as a guide only. Mahercorp Pty Ltd does not provide furniture, decor, landscaping & decking. Please refer to house specific inclusions and working drawings for all details.